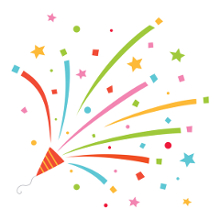 This year has been a whirlwind of positives for the Office of Service Learning! We are pleased to share the highlights of our year and would like to thank our community for supporting student contribution and cultural shift:
Our biggest success has been in the fact that ASD has reached what we view as a 'tipping point' in terms of sustainable mindsets and global citizenship. Along with the increasing number of conversations, deliberations and projects related to sustainability, we've also had some changes in our collective behaviors. One example is the elimination of water bottles on campus (spearheaded by our student organizations) and the introduction of sustainable cutlery use for events has been a resounding success (with an estimated savings of 75,000 water bottles and over 50,000 items of cutlery saved from landfill).
The year has also brought with it a number of new initiatives, the highlight of which is our new relationship with the JUMP Foundation. Our work with JUMP will continue next year and focus student leadership development, deeper understanding of global citizenship and connections with local partner organizations for service engagement. We have also been delighted to welcome our Bee Garden friends, powered by our grade 2 students and their teachers! Other, not so heralded, initiatives have included our participation in the Eco-Schools program, the introduction of The Falcontributor newsletter, the decision to set a limit on distance for INSPIRE trips (effectively placing a cap on carbon emissions for those flights), sustainable signage, energy and water data sharing for faculty housing as well as research on the carbon emissions of school flights.
Our hope is that, as time ticks on, more and more service learning and global citizenship engagement will take place inside the classrooms of ASD. This year has been a great one for that as well! All ES classes included service learning experiences in their learning and there was an increase in use in MS classes across multiple disciplines (including the visual and performing arts, social studies and language arts) and a big push to infuse the Sustainable Development Goals into HS courses, with a large focus on supporting the service learning elements in the grade 9 Global Issues in Action! This, of course, is in addition to the SDG links to our MS Week Without Walls trips and HS service trips!
Of course, perhaps the biggest recognition of the year was our receipt of the Zayed Sustainability Prize which not only provided us funding for a few initiatives (including the Bee Garden) but also sky-rocketed the collective community awareness of sustainability. As a 'flagship' sustainable school for Zayed Sustainability Prize we have received many connections to other schools in the area. Our recognition, however, also extended to our receipt of EEG Recycling awards for paper and plastic as well as news coverage in local and international publication. Finally, we've just heard (yesterday, in fact) that we are also the most recipient of the UAE Eco-Schools Green Flag Award! The Green Flag Award is the highest award given to schools by the Foundation of Environmental Education (based in Copenhagen, Denmark)! Cool, right?
Of course, the plans don't end there. As we continue to build collective capacity and receive more and more support from our community there are more plans for the upcoming year and beyond. Some plans include the expansion of the ES Learning Kitchen and the potential building of a chicken coop in the Sustainable Garden area, the placement of a new industrial composter (funded by the Zayed Sustainability Prize), a sustainability dashboard for public awareness, the placement of solar panels (funded by Expo 2020). Perhaps more importantly we are looking forward to the curricular and learning opportunities provided by global citizenship education (through our connections with JUMP) and more formal infusion of service learning into the Week Without Walls program and service-related INSPIRE trips. Similarly we are looking forward to continuing on the journey to infuse service learning into the curriculum (K-12) as we pursue the Middle States Association Program of Distinction in Service Learning.
We cannot be happier with the year, with our community's efforts and with the plans we have to continue to generate a collective 'critical consciousness' with and through informed action. All the best for a wonderful 'green' summer!
Sustainable Garden Coordinator
JUMP! Global Citizenship Director
Service Learning Coordinator